Dáire Ferguson, CEO AvaTrade
Mr. Ferguson came to AvaTrade after serving as the European & Asian Senior Treasury Manager at Bristol Myers Squibb, a globally leading pharmaceutical company. Prior to that, he served as Head of Corporate Forex for large international specialist banking and asset management groups in London & Dublin. He joined AvaTrade in 2008 as Director of Trading & Risk Management. Mr. Ferguson holds degrees in Computers and Business from University College Dublin, Ireland and from Lindenwood University, Missouri, USA.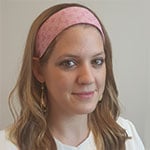 Sari Hemmendinger, CFO
Mrs. Hemmendinger came to AvaTrade after serving as a Senior Manager at PwC, one of the big 5 global CPA firms. She joined AvaTrade in 2015 as Finance Manager.
Mrs. Hemmendinger holds an LLM in Law, a B.A in Accounting and Information Systems and also an Accounting Certification (CPA).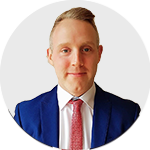 Turlough McIntyre, VP Risk Management
Mr.McIntyre has over 9 years' experience in the financial markets. He joined AvaTrade in 2011 after holding positions in Allied Irish Bank and a major accountancy firm in Ireland. Mr. McIntyre holds a degree in Single Honours Mathematics from the National University of Ireland, Maynooth, a Master of Science in Finance and Capital Markets from Dublin City University and a Master of Arts in Mathematics from the National University of Ireland, Galway.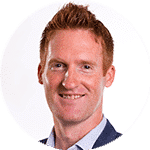 Ian Webb, VP Compliance
Mr. Webb has over 15 years' compliance experience working in the financial services industry. Before joining AvaTrade he spent 10 years at
Citco Bank Nederland N.V, serving as Head of Compliance and MLRO. He began his career with Deutsche Bank. Mr. Webb is a Certified Anti-Money Laundering Specialist (ACAMS). He also holds diplomas in Compliance from The Irish Institute of Banking and Financial Regulation from the National College of Ireland.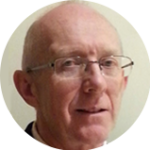 Peadar O'Shea, Non-Executive Director
Mr. O'Shea, a former Managing Director at Morgan Stanley in London is an entrepreneur and investor. He spent his professional career at the heart of the global capital markets, initially with the Central Bank of Ireland and culminating as Managing Director with Morgan Stanley's London Office. He also served on Morgan Stanley's Global Investment Strategy Group, writing regularly for the firms' investment research publications. Mr. O'Shea currently serves as an advisory director for a leading hedge fund firm as well as holding several board and senior advisory positions.